JOY just celebrated our favorite time of the year - JOYful January!
In January, JOY students from Miami University travelled to our partnering communities in the Dominican Republic and Peru. There, they got to sustain meaningful relationships and serve alongside the amazing staff and families of Kids Alive's schools and orphanages. It was an incredible start to an exciting year for JOY! 2017 is a new year to pursue your passions with purpose, right here and right now!
Here at JOY, we believe that you're never too young to achieve your goals, and that it's never too early to start making a positive impact. Better yet, we know that your dreams and your ability to help others go hand in hand!
What is JOY?
JOY is a non-profit organization dedicated to combatting the cycle of poverty that children face in developing countries by connecting young people in powerful ways. We foster confident and compassionate leaders who serve abroad and on campuses across the country. These young leaders serve children in need year-round by running campus child sponsorship programs, supporting ministries through travel and service, and fundraising on campus.
Learn more about why we choose joy.
While many people were crafting their New Year's resolutions, JOY students were already busy chasing after purpose and sharing joy with others!
Here are five New Year's resolutions that JOY made and met on our January service trips:
1. Make time for some spring cleaning!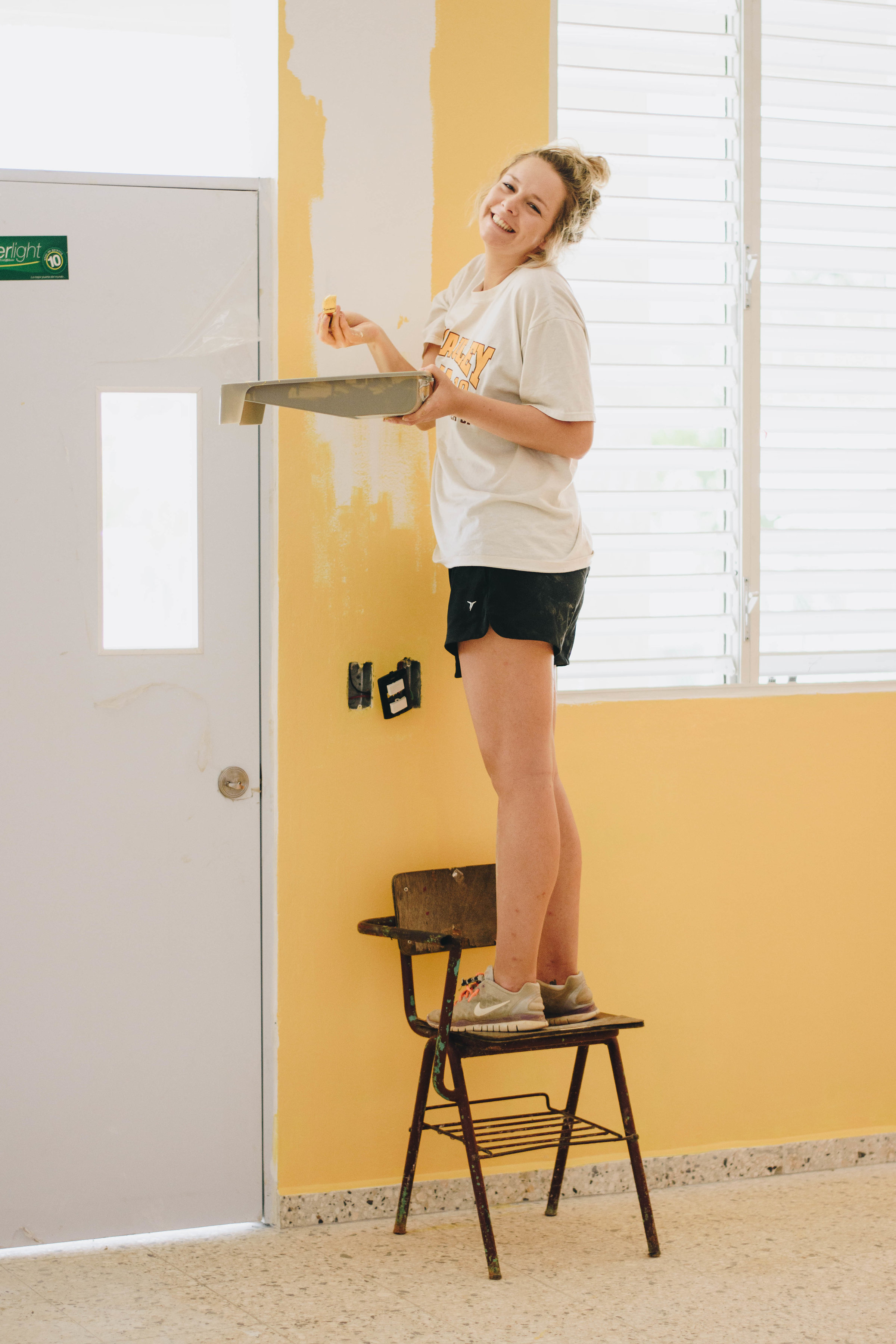 Together we mixed and poured concrete, cleaned classrooms, organized our donations, and helped with meals in the kitchen. At the new school in Santo Domingo, we prepped and painted classrooms for its fast-approaching opening day!
2. Get outside and get moving!
In Lima, Peru, we played capture the flag and soccer, did some yard work, and swam with our friends at the Juniper Tree children's home. We even got to go to the beach and surf with the kids! In the Dominican Republic, we played lots of soccer and soaked up the sunshine in P.E. class.
Are you a college student? Apply to our upcoming trips in 2017.
3. Reach for new heights!
Whether we were chasing waterfalls, exploring ancient ruins, or enjoying the view from the top of the new school, we found new adventures every week!
4. Be creative and learn something new!
We partnered with a French chemical company, Air Liquide, to put on a Science Day for the students in Santo Domingo. We spent the day doing fun science experiments, playing games, and learning about what it looks like to be an engineer! We spent lots of time in the classroom with the kids too, coloring and crafting sponsorship projects.
5. Spend more time with friends!
We loved our joyful resolutions in January, but there is still a whole year ahead! New blessings and adventures are ahead of us and you are invited to come along!
JOY is on a mission to serve kids in need, foster compassionate leadership, and inspire a lifetime of service. Do you want to join us?
Think about how your passions could be applied to serving your community and children in need. We invite you to embrace your gifts and live with purpose! You can support and serve at-risk and orphaned youth around the world, today, from your very own campus!
Apply to our upcoming trips in March and May 2017!
Not a college student? There are many ways to #spreadjoynow.