Meet Cory Pisano, a Miami University graduate who continues to live JOYfully! Cory shared his story with us and reflected on his unique journey with God that has led him back to the Dominican Republic:
Here's an exerpt from Cory's reflection It Started With JOY...
Read the rest of Cory's reflection and more in our Spring Newsletter!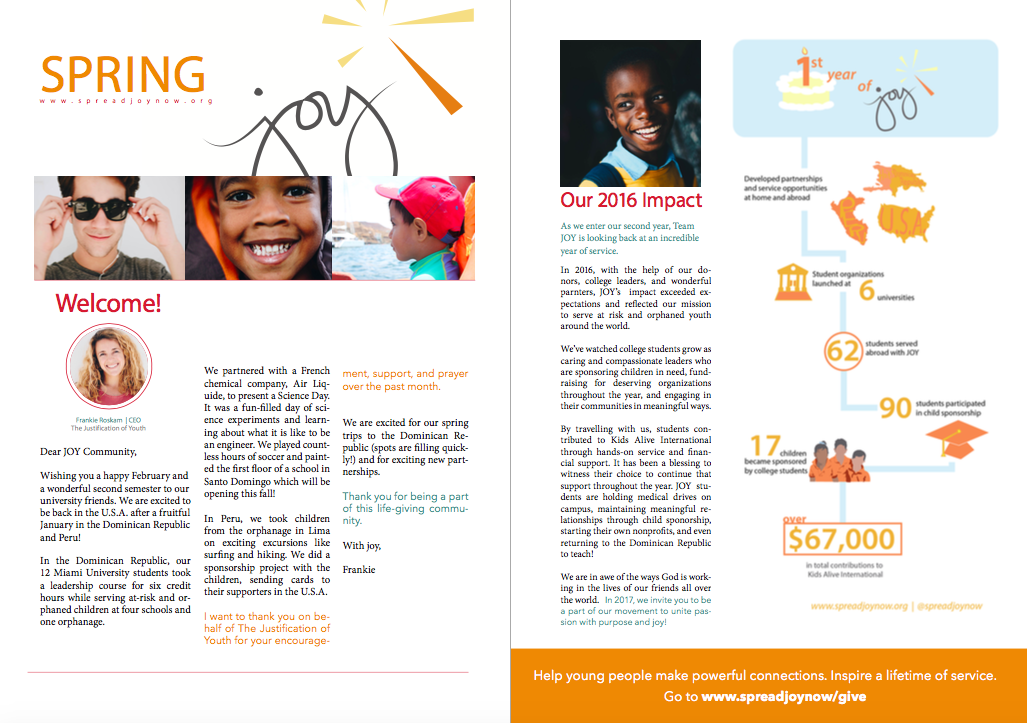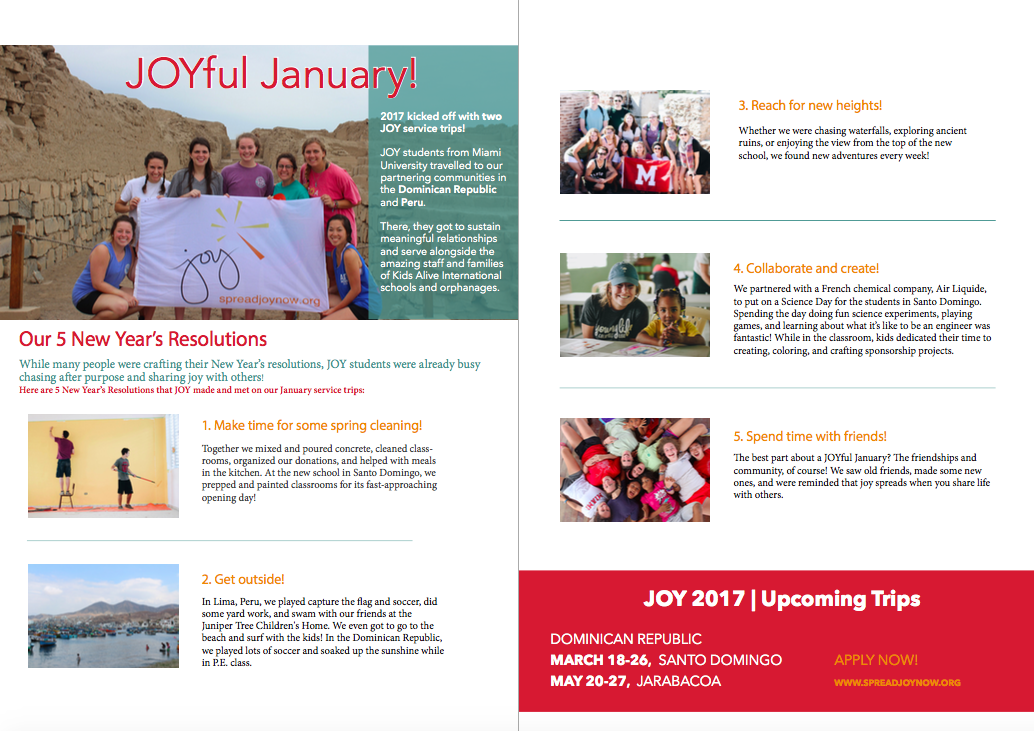 Inside, you'll get up-to-date on all things JOY- our impact, student service experiences, and ways to #spreadjoynow.